Entertainment
10 Hardest Non-Legendary Animals In Red Dead Redemption 2
In Red Dead Redemption 2, players can spend hours hunting animals, and they can even go after some pretty hard non-legendary animals.
In Red Dead Redemption 2, hunting in the vast wilderness is one of the most engaging things you can do. Most players notice in the first few minutes of open-world exploration that this game's map is full of different animals that can be killed, skinned for pelts, sold for meat, and sometimes plucked for feathers.
But there are a lot of animals in Red Dead Redemption 2 that are hard to find or very dangerous to kill. No matter which animal you decide to hunt, you should know exactly where each one is. This will make it a lot easier and less frustrating to find them.
Iguana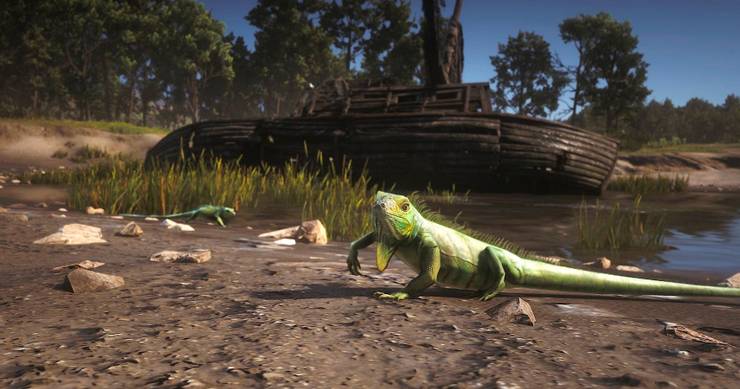 Even though Red Dead Redemption 2 is not set in the tropics, the invading iguana species can be found in one small spot on the game map. Go to Rhodes, then keep going straight west until you reach Flat Iron Lake.
There is a big rock that looks like a hook right across the water. From the mainland, your horse may not be able to swim all the way to this place, so make sure to take the shortest route possible.
The iguanas will be easy to find because they are bright green. Most of the time, they hang out in groups of two or three near the water.
Use the Varmint Rifle for a clean kill, and shoot the iguana in the head for the best skin. Get as many skins as you can to make the most out of your crafts.
Muskrat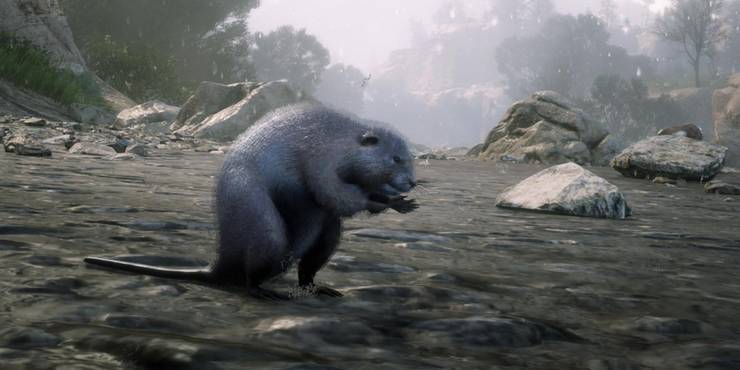 You can find a muskrat easily if you know where to look. Even though they are spread out across Red Dead Redemption 2 map, they are hard to find because they are so small.
You also need the right tools to get one of the many perfect muskrat furs that the Trapper needs to make unique things.
Look for muskrats always near the edge of a river or lake. One of the most popular places to find them is along Dewberry Creek or the river that flows into Owanjila Lake.
They look like small brown rabbits or mice and are easy to miss or ignore. Use the Varmint Rifle and try to get a headshot if you can to get a clean kill.
Squirrel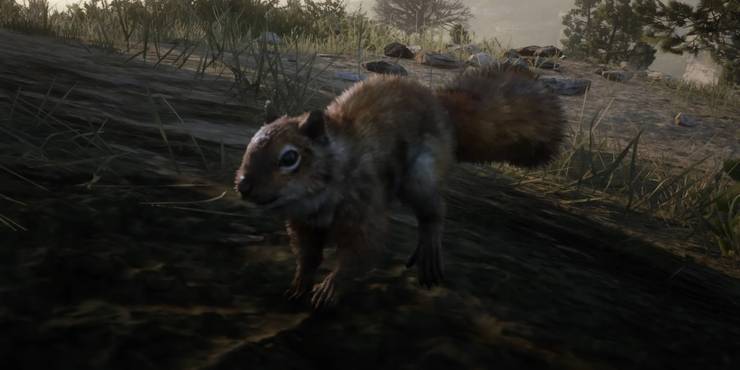 We know what you're thinking: How does a cute animal like a squirrel end up on this list? Even though the squirrel will never hurt anyone, it is a very hard animal to catch because it is small and moves quickly.
Also, because bigger bullets can totally ruin the animal's fur, you should always aim for the head when you see one of these nervous animals. The best way to catch squirrels is to use the right bait to get them out of their trees and toward you, then hide and ambush them.
Silver Fox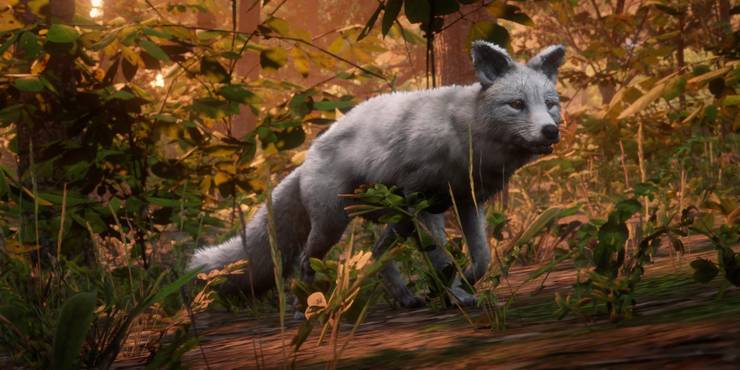 Because they are small and always move alone, silver foxes are hard to spot. Also, they are scared, so when they see a player coming, they will run away and hide.
You can catch the silver fox in two ways: either charge it on horseback before it can run away, or use some cover scent lotion and follow it.
Use a reload and shoot the fox in one of its red "critical" zones to get a perfect fur. At the Trapper, perfect fox furs from the rare silver fox are used to make many unique clothing items.
Moose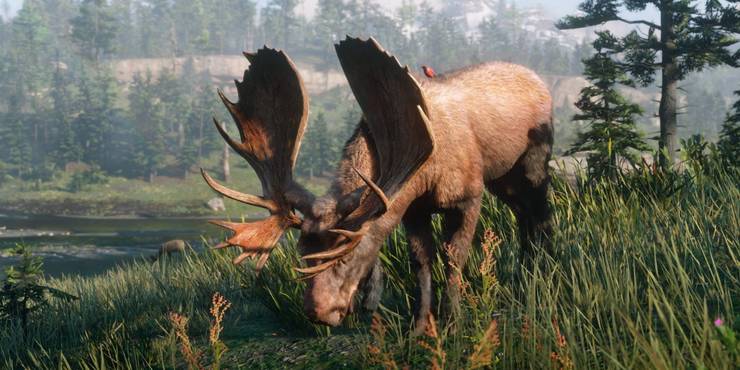 For a special Red Dead Redemption 2 item, you need the antlers from a moose. This beautiful animal lives alone and can be found in a few small places all over the map.
The first place is near O'Creagh's Run. The moose likes to swim across this small lake, so grab your binoculars and sit on the middle rock to see it.
Northeast of Donner Falls in the Grizzlies East, right next to the "I" in Ambarino on Red Dead Redemption 2 map, is another great place to find moose. If you want a clean kill, use a strong gun with a scope. A moose is hard to kill with a single shot, and if it is hurt, it may charge at you.
Bald Eagle In Red Dead Redemption 2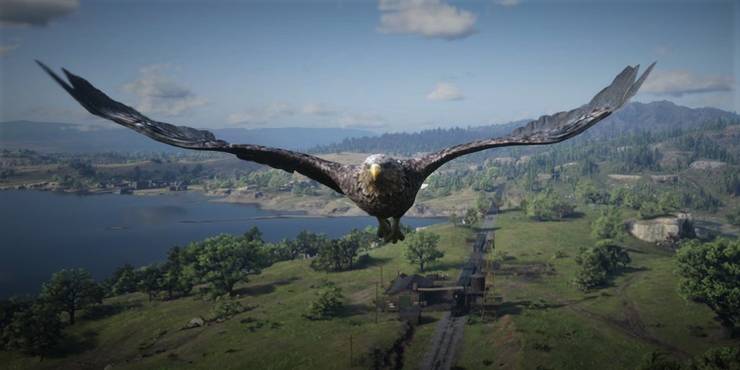 Eagle feathers can be used to make a wide range of unique items and gifts. It's much harder to find them because they can be on the ground or in the air.
To get an eagle feather, you don't have to make a clean kill. But if you use a Varmint Rifle from far away, you're more likely to get more than one feather from this bird.
One of the most common places to find a Bald Eagle is on the bridge of Bard's Crossing. Try not to let the bird fly away before you shoot, because it's a long way down to the river from the top of the bridge.
Good luck trying to find the dead eagle in there.
American Robin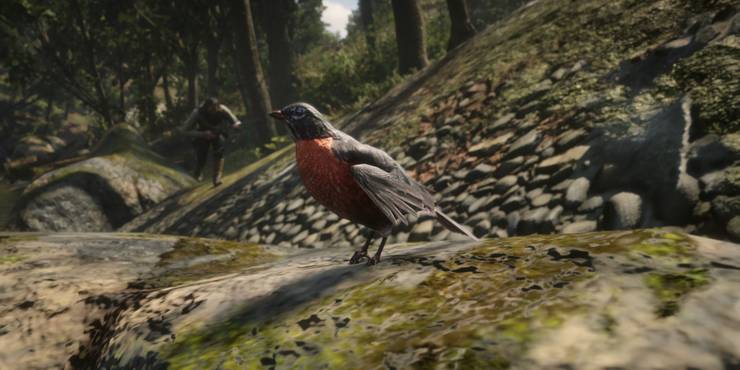 If you think it's hard to find some of the smaller animals in Spacebar Clicker, you must have never seen an American Robin. These standard red birds are very small, but they can also fly away when they feel threatened.
Surprisingly, using your lasso after luring the birds in with bait is the best way to kill them without ruining their feathers. But you have to be very precise when you aim your rope, because you have to tie up and immobilize the Robin before you can finish the job and get the things you need.
Cougar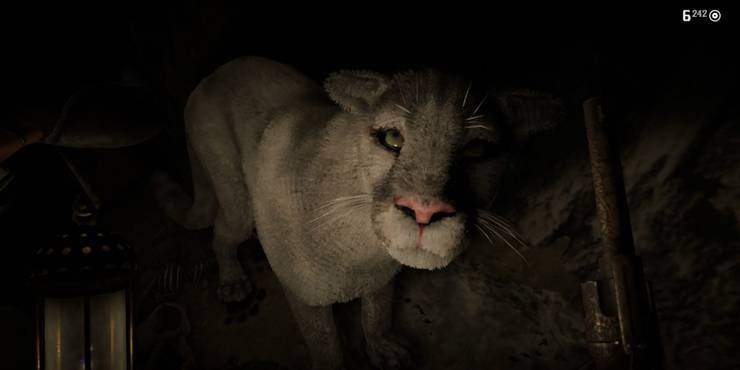 Cougars are a lot like the panthers in Red Dead Redemption 2 because they both hunt by sneaking up on their prey. Most of the time, they'll see you before you see them. The only warning you'll get is the cougar's distinctive growl as it runs very fast toward you.
If you do decide to go looking for cougars, make sure your Deadeye meter is full and you have a strong rifle on hand.
Most of the time, you can find cougars in the fields of West Elizabeth, but you can't get there until you finish the Epilogue. If you haven't gone far enough in Story Mode, Black Bone Forest is the best place to find a rare cougar.
This place is upstream from Owanjila Lake, on the far east side of Big Valley. If you walk back and forth along the main road, you'll probably see a lion once a day.
Grizzly Bear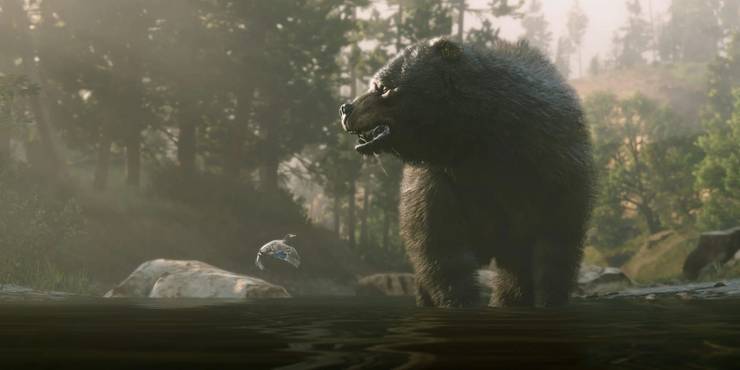 The North American Grizzly Bear is a very dangerous animal. This is pretty clear.In real life and in Red Dead Redemption 2, a lot has changed. They are very violent and often charge at players instead of running away.
The best way to kill one of these guys is to get a horse that doesn't run away, try to snipe it from the horse with a long-scope rifle, and gallop in quick circles if you miss.
You can find Grizzly Bears in a few places on the map, but they are still rare. The East or West Grizzlies are two of the most popular places to find this animal.
Too simple? Look in the forest northwest of Wallace Station, to be exact.
Panther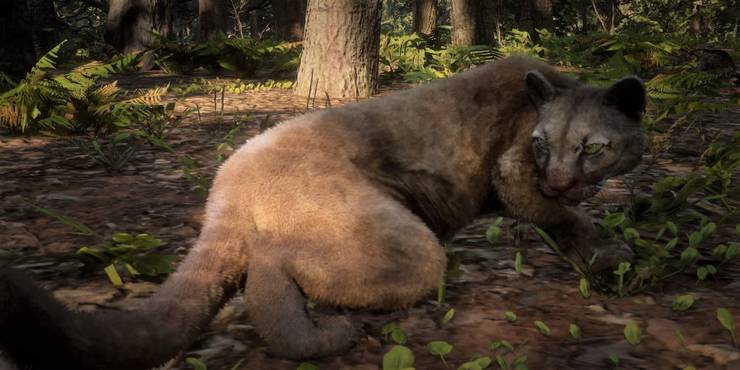 Panthers are probably the hardest animals to hunt that aren't legendary in Red Dead Redemption 2. It happens rarely, quickly, and kills.
Don't get too close to a panther. They are very aggressive and can kill players quickly by mauling them with their teeth. The best way to do this is to put out some food for predators and shoot it from far away. Keep a strong gun on hand no matter what.
To find a panther, ride your horse to the southernmost point of Lemoyne and go into the small forest southeast of Braithwaite Manor. This place is called the Bolger Glade. Be careful though, because the cougar is really dangerous because it likes to hunt at night. This means that it likes to find you and hunt you when it's dark.