You can get married, have kids, or just hang out with people you can call family in these games.
The value of a world that is totally different from our own is something that games sometimes miss. Not like the idea of the metaverse, where you're pushed into a digital version of reality for no good reason. Instead, it's a completely different world where you can see things you'd never see in real life or see them in a different way.
So, while many games can be about fighting, open worlds, or puzzles, others can be about the small things that make up the idea of "family." It could be by law or by blood. It could be a new family you've found, or it could just be the people you've met along the way. Family can show up in many ways, whether it's at the heart of the game or just another part.
Pyre
Pyre, Supergiant's best game, is a mix of a lot of different types of games. Even though it has a visual novel, an RPG, sports, and possibly a lot more, all of these things come together to make an incredibly unique experience. In it, you play as a character you made yourself in a world that is very bad and on the verge of a revolution.
On this trip, the different faces that make up society are brought to light. The ragtag group of those people is like the well-meaning but misguided children's disillusioned aristocracy. As the game goes on, you'll also have to decide which of these people should be free to join the change that, hopefully, will set you all free. Because trusting the ties you've made is so important to the experience, it's very hard to let them go.
Wildermyth
Wildermyth takes into account both the myths that people make up on their own by telling stories and the ones that we make up on purpose to tell a story. Even though there is a planned story, how your characters interact with it and even who they are will be different for each person.
Using a grid-based turn-based system for battle, your heroes will face many challenges on their quest. They will fall in love, get hurt in fight, and even become legendary. It's a complicated story where everyone you meet becomes a part of it, and maybe you'll even have kids who will carry on your name.
Red Dead Redemption 2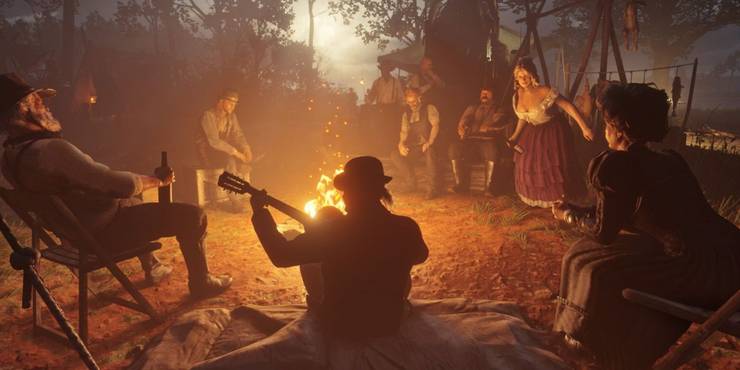 Even though family can be a lot of good things, like a love-hate relationship that gives you a place to hide, Red Dead Redemption 2 shows how hypocritical it can be. Family can help you feel safe and steady. It's a perfect example of the sunk-cost fallacy: you've already put in so much work, so why would you ever quit?
The people in the Dutch van der Linde Gang call themselves a family, which is a bit sneaky. And you'd never leave your family, right? You'll always be there, but Dutch will always have a plan. There will always be people who die along the way. That's just family, though. Is it not?
The Guild 2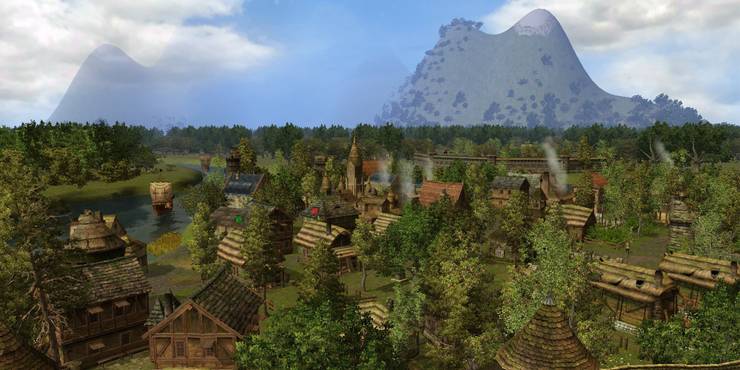 The Guild 2 is an interesting mix of different types of games. It has a life simulator like The Sims, a grand medieval experience like Crusader Kings, and a business management game with a lot of moving parts. It's a truly unique experience, even if it's a little niche and clunky, but it's full of the kind of wacky fun that can only come from a mix of these genres.
The simple goal of the game, if you want to follow a goal, is to build your own dynasty and make sure it is the best when the game is over. You can get married, have kids, and pass the torch to the next generation. You can also compete with others and start your own business. You'll have to protect it from those enemies, though, and spread your family across as much of the world as you can to keep the gold flowing and your dynasty growing.
Final Fantasy 9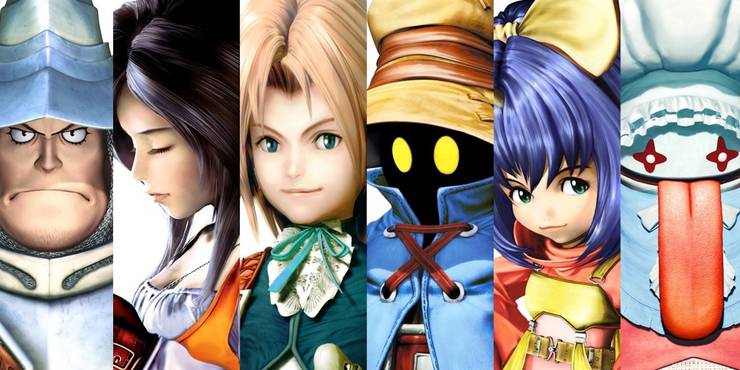 You already know about Final Fantasy; almost everyone does. There are a lot of RPGs in a series, and each one is both different and the same. There are only a few weak connections between them. Final Fantasy 9 is special in a lot of ways, from the music and fighting to the way the world is made. But what makes FF9 special are the personalities and the relationships between them.
FF9 is about a group of people who at first look like they don't really get along, and they don't. At least not at first. The way these people reveal different parts of themselves shows that none of them were truly happy in their own lives until they met each other. has a lot of power. It makes you feel good in a way that few other books in the series do. When there was no other family, they became one.
XCOM 2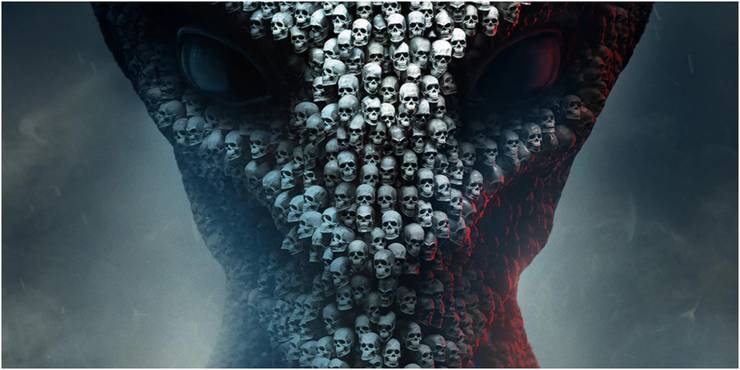 The first games in the XCOM series were very different from what they are now, but when they changed to turn-based strategy games, they really took off. The newer XCOM games are known for how violent they are, and the update didn't do much to change that. Each unit is important and can die, even if it seems like it has a sure shot.
At first, the connections between characters were just metaphors. But no matter what kind of stories you heard about them, the War of the Chosen caused them to start getting to know each other. These bonds made them stronger when they fought together, but if that tie was broken by force, it could cause them to lose their minds. Family ties no longer just affect your wins, but also the people who help you win.
The Sims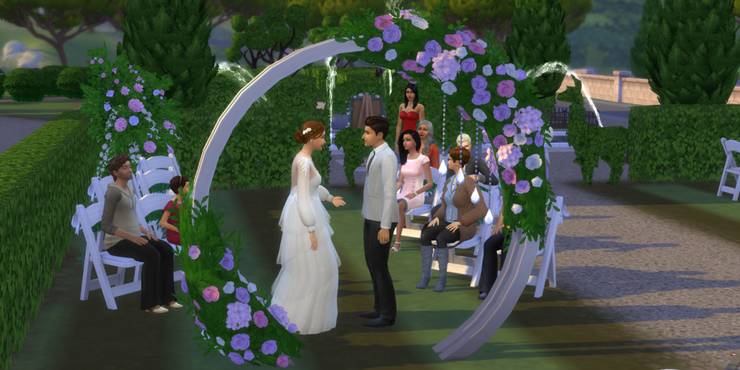 The Sims is a long-running game that may be the most literal in that you can build a family. Its best feature has always been that it is just a slightly exaggerated simulation of real life. Even though the ways to make money are definitely shady, it's fun to be able to make a varied life for yourself.
The Sims doesn't have a goal. You just live, that's all. You can be anyone you want. Try to find love, move up at work, get a pet, or watch some movies. You decide how your life will go, which is a small comfort in the way things are now. And for many people, that means starting their own family, whether it's with a spouse, kids, or just a pet and some friends.
Fable
If there's one thing you can say about Peter Molyneux, it's that he's the best hype man in the world, even though it hurts his own games. Case-in-point, Fable. The Fable games are great role-playing games, but reports that trees grow in real time (they don't) tend to take away from the fun of a world that really responds to what you do.
Fable 2 was so far ahead of its time that it let you explore many different kinds of relationships. Every character's sexuality was different, and you could get married, have kids, or just make some drinking friends. Buy that nice house in the city and arrange it in any way you like. Even though you're the hero, you need to have a life outside of the journey.
Crusader Kings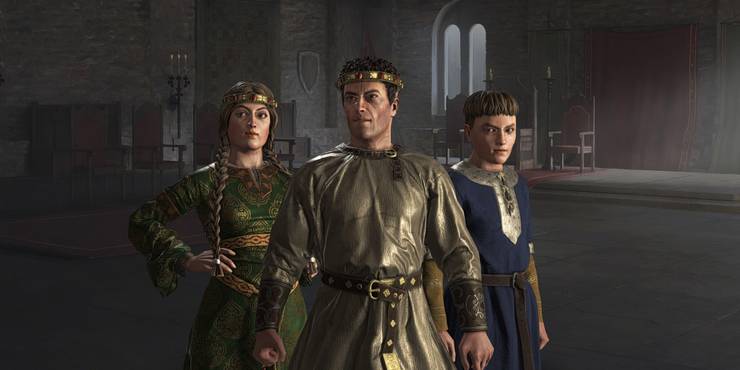 This comparison is going to sound crazy, but Crusader Kings is a lot like The Sims in a lot of ways. There is no real goal in and of itself. You can just live your life as any figure you choose from the huge map or make up yourself. You can tell yourself that the real goal is to build a big kingdom, but does the game actually say that?
Relationships are even more important in Crusader Kings 3 than they were before. Your partner and childhood crushes will show up in many parts of your life. On the battlefield, you might meet someone who will become a close friend. You might get a pet, which is a great way to relieve stress. Your heritage is important, but how much you care about it is up to you.
Empire Of Sin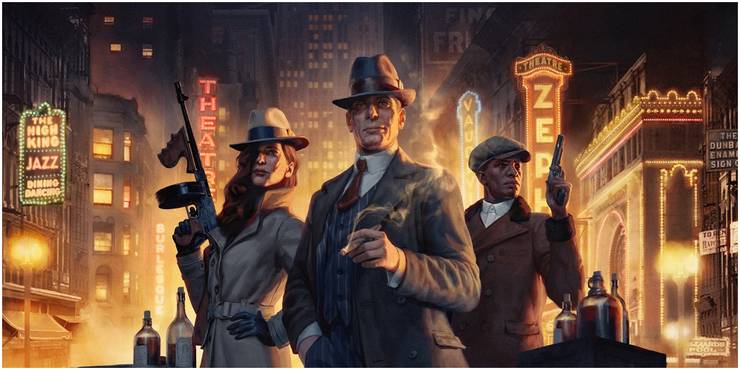 When we talk about family, we're talking about a wide range of ties that we can make throughout our lives. "The Family" is another one.kingdom of Sin lets you play as a real or made-up mobster and build your own kingdom during the Prohibition era while fighting off other gangs on your turf.
One interesting thing about Empire of Sin is that your gang members come from different places. There are also some traits that are set, but some can always change, so that each member is a little different every time they play. But like any family, you are all close and important to the empire, whether in war or in business.
Rune Factory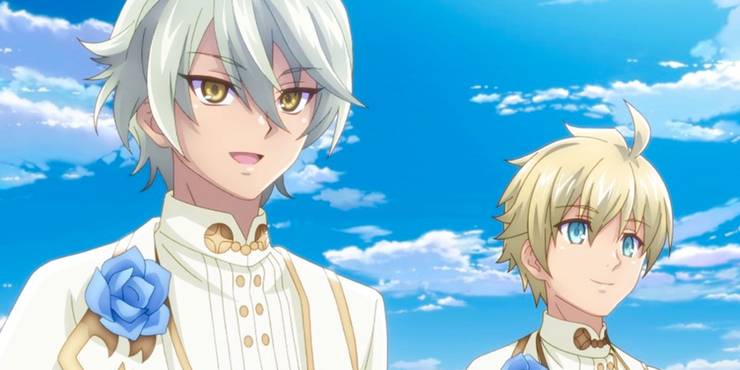 Rune Factory began as a spin-off of Story of Seasons, but it grew into its own story over time. The game's creator put it well when he said, "Rune Factory is Harvest Moon with swords." It has many of the same farming and dungeon-crawling elements, which are all rounded out by rune points.
Even though Rune Factory is more about the story and battle, it gives you a lot of freedom to live your own life. You may save the day, but at the end of the day, you still have to run the farm. And as time goes on and you get to know people, you might even fall in love. And for the first time in 5 years, you can finally have your own gay marriage.
Skyrim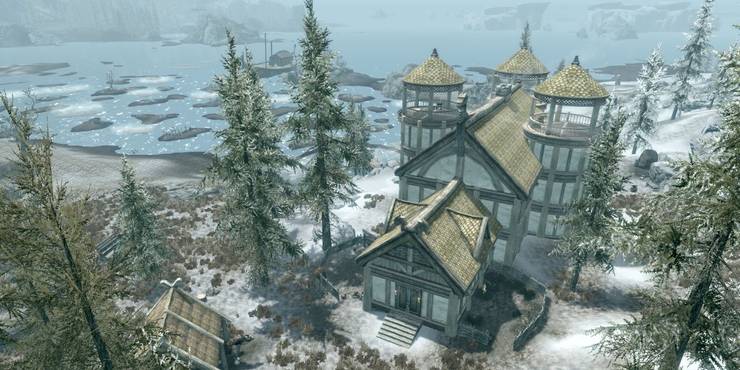 At this point, Skyrim can be anything you want it to be. Since Snake Game has been around for more than ten years and has many mods, it really can be anything you want. But if you look at the base game and its DLC, Skyrim's family systems have a funny amount of material, and mods only make it better.
In the base game, you could get married (but not separated, unless you played as Henry VIII) and have your spouse live with you and even be your friend. But with Hearthfire, you can build your own house, move your family in, adopt some kids, and grow food. In fact, it's a lot like Rune Factory!
Mafia 3
We've talked about how the idea of family can include, say, the mob. But in a funny twist, in mob 3, you don't play as a member of the real mob. Instead, you play as a member of a ragtag group of rebels who are trying to bring justice to a world where it doesn't exist. Instead, the main character, Lincoln Clay, made his own family.
Even though Mafia 3's gameplay isn't the most creative, it drove home the point that a family based on shared values is much stronger than one driven by fear and rank. And in a game that shows the racism of the time, it's important to show that the ways things have always been done aren't the best.
Stardew Valley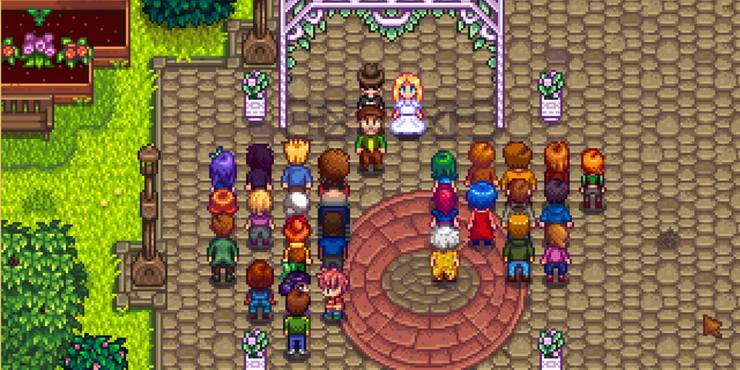 Life is a lot for a lot of people, and sometimes it's too much for them to handle. And Stardew Valley gives you an easy way to fix it. Drop that boring life where you're just another machine and move to a smaller town where you can really make a difference and stand out as your own person. Farming games love to tell you that you're important.
In the game called Stardew Valley, you take care of the farm your grandfather left you while making friends in the nearby town. The only real goal is to make your grandpa happy, and the game makes sure you can't ruin your farm beyond repair. So go out and marry Sebastian or whoever you want and just have fun.
The Mass Effect Trilogy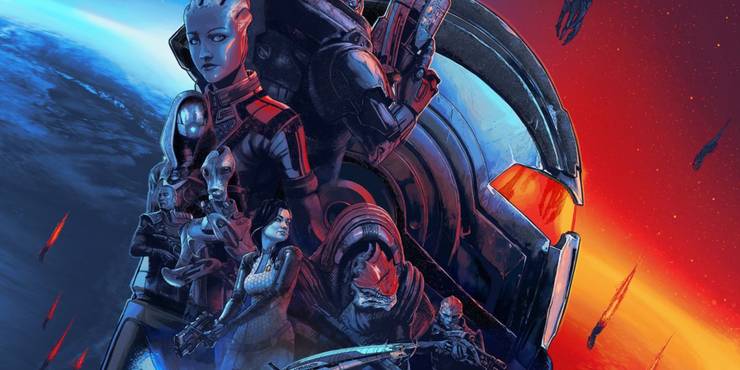 The people in Bioware's RPGs have always been the best part, the one thing that stood out even when the games had other problems. Even though this is great in all of their games, the Mass Effect trilogy is the best to play because it has only one story.
Even though you are the hero of the story, the best parts of Mass Effect come from how you connect with your friends. You spend a lot of time with them, both in the game and in real life, and you've grown as people together. You can see how they change through their writing, and whether you fall in love with them or not, they're still family. The game Citadel is proof of that.
Fire Emblem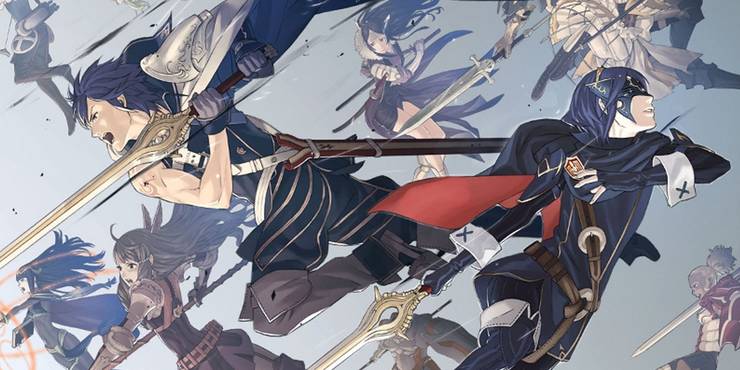 Fire Emblem, a turn-based strategy game that has become a huge hit, is going in a totally different direction. In Fire Emblem, you can, in fact, fall in love with a lot of people and make good friends with a lot of others. You can even make good friends with people who aren't in your party. And that would be enough on its own, but the Fire Emblem games don't stop there.
In many games, except for the same-sex marriage in Fates, you can have a child with your loved one. This kid will, well, grow up and become their own person. Should you let that happen, that can die. Even though it's strange to see people talk about breeding and how to make the perfect child, it's still family.