These are the best Grounded mutations.
Being shrunk down to the size of a peanut means that you can change your DNA with the click of a button. In Grounded, you can mix and match optional mutation upgrades to fit your play style. This gives you a lot of reasons to explore as much as you can to find the best, hidden mutations that will open your exploration and damage potential.
Every player is different in Grounded because they can try out hundreds of different mutations, juice mixer upgrades, meal buffs, and milk molar improvements to improve their stats. Even though not every mutation is good, there are some that you should never turn off if you want to take over The Backyard.
Blademaster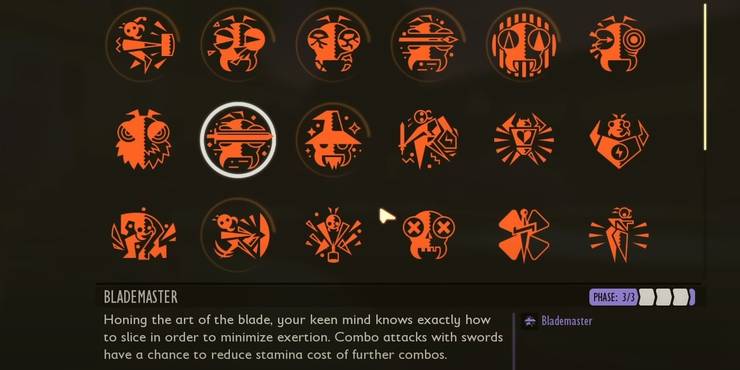 When you have Blademaster, all of your sword skills reduce the damage your target takes from attacks. The tier three update almost gets rid of your exhaustion timer, so you can keep swinging your sword without stopping. Since swords are the most popular type of weapon and swing much faster than clubs, they will be the most helpful in getting rid of the yard, even though other mutations make clubs, spears, and bows better.
Blademaster can be unlocked by killing 40 creatures with a sword, and phase three can be reached by killing 200 enemies with a sword. This is a bit of a hassle, but if you use a sword most of the time, it will go by very quickly.
Buff Lungs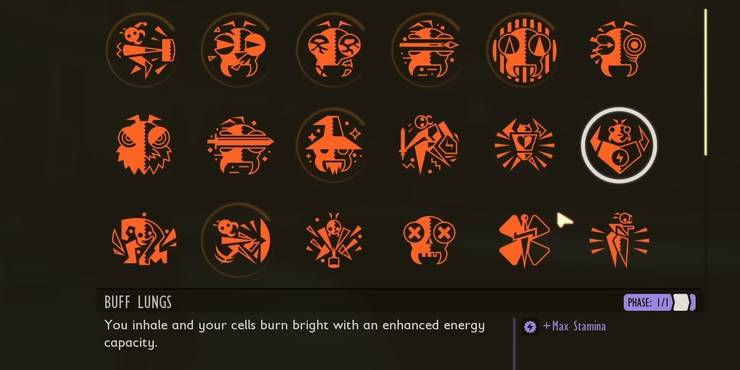 Buff Lungs gives you a flat 50-point boost to your full stamina. This might seem like an easy mutation, but if you want to be as efficient as possible, it's probably one of the best.
Since stamina affects running, attacking, blocking, and harvesting, it's much better to make sure that an extra bit of stamina lets you move faster or win fights more often without having to squeeze your controller every time you get an exhaustion timer. You can buy Buff Lungs from BURG.L for 3,000 Raw Science, and it doesn't need to be upgraded to use it.
Grass Master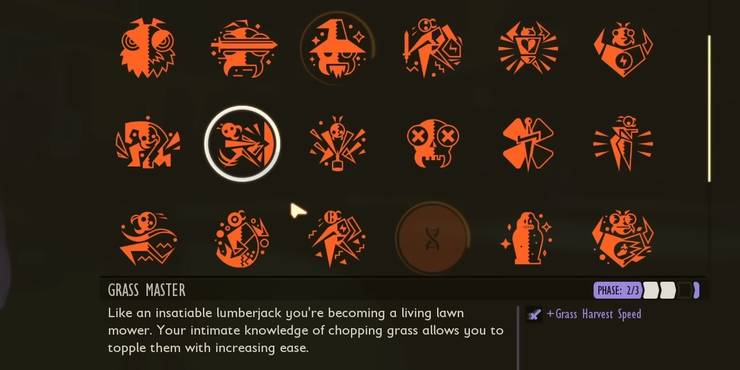 This is an early-game mutation that you get after cutting 100 grass blades. It makes your cutting tool much better. As you unlock more building choices, decorations, and upgrade benches for your base, you'll need more and more materials to build a safe, large base. This mutation is a must if you want to cut in half the time it takes to gather grass and weed stems.
To get to phase three of the mutation, you have to cut 500 blades of grass. However, since each blade will start to fall after only two or three hits, you could easily mow the lawn and get the update all at once.
Meat Shield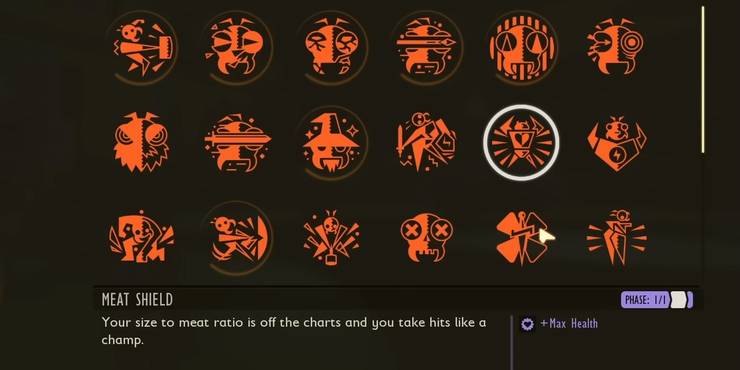 Meat Shield is similar to Buff Lungs in that it adds 50 points to your health. It gives you a stat boost early in the game that will save your life, especially against bigger bugs that would kill you with low-level armor. It is much better to use a mutation slot on a health buffer than to walk back to your bag every time you run into a wolf spider.
BURG.L is the same as Buff Lungs in that it costs 3,000 Raw Science and doesn't need to be upgraded. Prioritizing BURG.L quests for around 1,000 each is the best way to get this Raw Science.
Mantsterious Stranger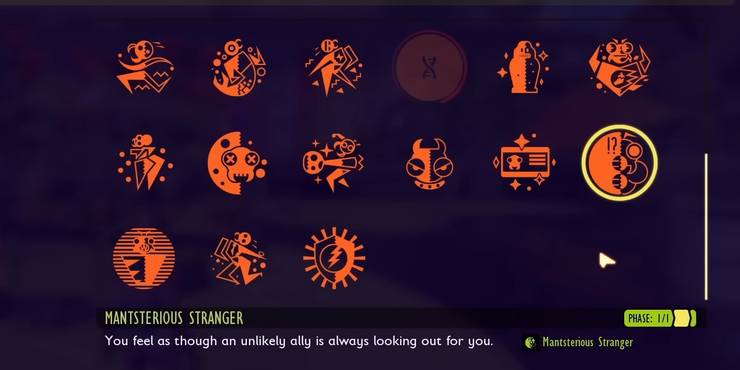 The Mantserious Stranger is named after the Mysterious Stranger perk from the Fallout games, and it works the same way. There is a 2% chance that it will call a friendly Mant that will fight for you until it is killed. Even though it doesn't show up very often, the Mant can help you get rid of large groups of enemies with its powerful damage and stun attacks.
You have to kill the Mant in the Undershed to get this change. This fight is surprisingly hard, but it will show you what he can do when you call him. It can also help defend MIX.R stations because it is more likely to spawn during the steady waves.
Natural Explorer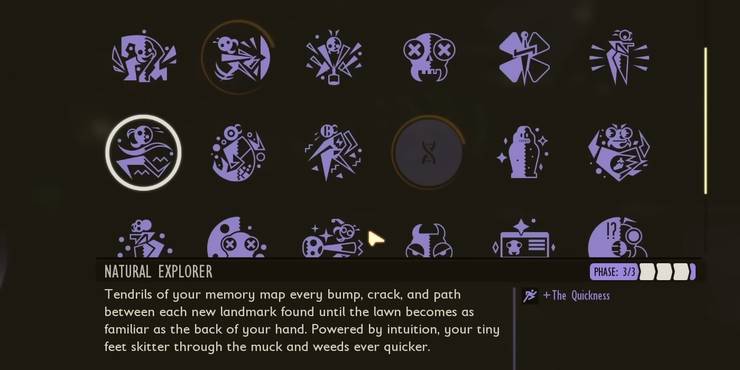 As you find more sites, Natural Explorer just speeds up your movement speed by up to 50%. Even though this mutation helps you get across the huge yard as quickly as possible, you'll soon realize how often you'll just use it to make the constant walking much faster.
When you have the Bee Armor and Buff Lungs mutations, you can move surprisingly fast for having short legs and cover half of the distance across the whole garden without having to stop because you're tired.
Spicy Safety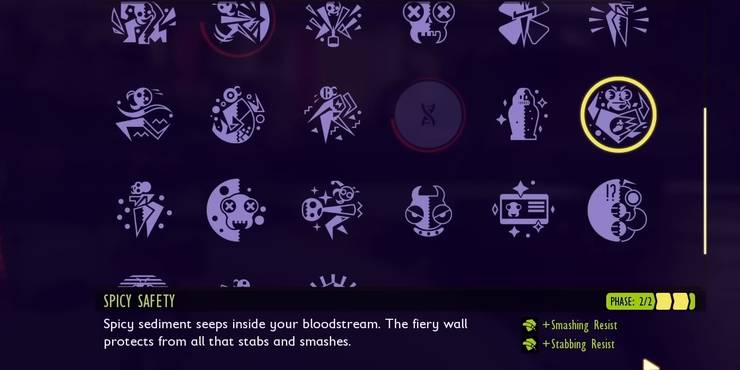 Spicy Safety is easy to get and easy to improve. It gives up to 50% resistance to attacks that slash or stab, which are the most usual types of attacks in the yard. When combined with Meat Shield, this mutation will make you almost invincible, especially when paired with high-level armor, and it's the best way to survive most boss fights.
When you eat three spicy bits, you will get this mutation and fully level it up. The best way to find one is to dig through the Trash Heap or fight ant lions in The Sandbox.
Whittle Wizard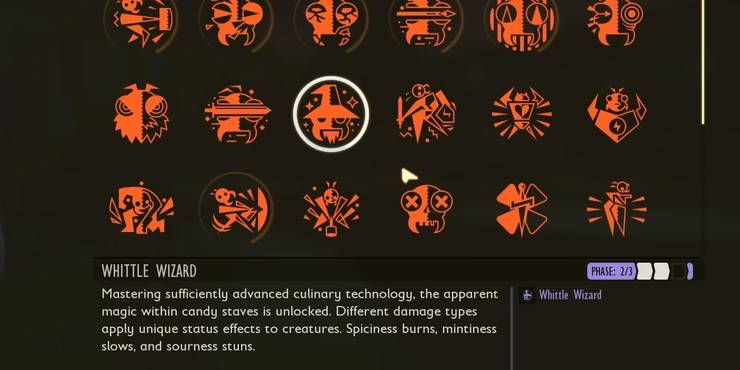 The candy staff that shoots blasts of magical energy is probably the weapon in Grounded that has the least to do with science. Even though it's a late-game weapon, it can be used to get rid of waves of smaller enemies, drain the health of high-level bosses, or just have fun shooting orange balls of fire at wolf spiders. This change lets them reach their full potential and makes it possible for the mint, sour, and spicy staff types to be greatly improved with elemental effects.
After you kill the Termite King who is guarding the BURG.L chip blueprint in The Woodpile, you can find the first candy staff in the far northwest area of the map. Gandalf would have wanted you to kill 200 enemies with a candy staff to fully upgrade Whittle Wizard.
Merteen
Merteen is one of the most surprisingly useful mutations, both early and late in the game. It gives you a faster swim speed and a longer breath timer, so you don't need swim gear and don't have to take up space in your inventory or armor slots. The Koi Pond takes up a lot of swimming time in Flappy Bird, but BURG.L's Lab and the broken fungus pipe next to The Sandbox are full of secrets you can't get without upgrades and are less likely to catch you wearing full swim gear.
Once you can fully stack your collection with milk molars, the bubble helmet and fins might be more useful than taking ten seconds to switch mutations.
Apex Predator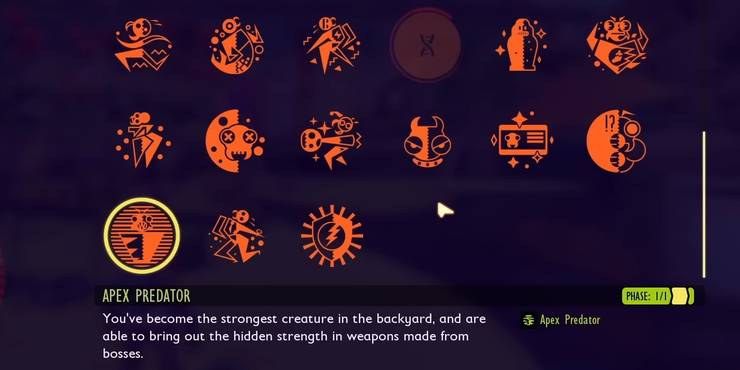 Apex Predator is a very late-game mutation that you need to get the most damage out of the strongest guns in the game. Apex Predator lets the three boss weapons, Scythe of Blossoms, Bard's Bow, and Club of the Mother Demon, use their secret buffing, attack speed, and venom attacks.
This mutation doesn't need any upgrades, but you will need the Orchid Mantis Kebab item to call The Mantis, who is in the orchid pot on the porch of The Shed.